Thumb Tack: Homemade Shaving Soap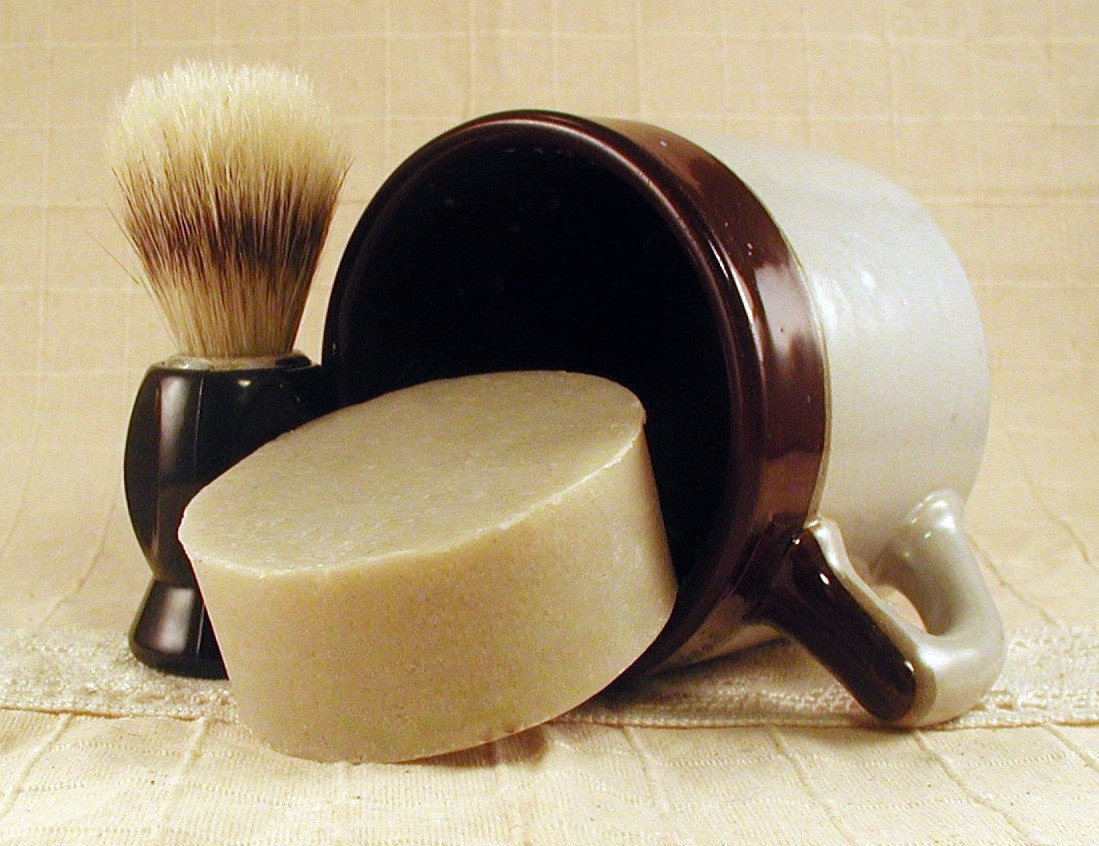 There's nothing like an old fashioned shave. Lathering up with a brush is both luxurious and relaxing. And just because we typically associate this sort of shaving with bygone barbershops, doesn't mean that women can't enjoy an all-natural shave with some homemade soap as well.
Modern shaving creams and gels are loaded with chemicals that may feel and smell great, but who knows what
triethanolamine
or
laureth-23
do if they leach through your pores?
The
Soap Making Resource
site has a great recipe for homemade shaving soap. It uses
castor oil
for a rich lather,
bentonite clay
to help a razor slide over the skin, and
oatmeal
for its moisturizing effect.
Never made soap before? Not to worry! Check out my
feature
this Friday for a simple tutorial on how to make Ancient Castile Soap. Once your confident with that, give this shaving soap recipe a try. You're gonna love it--both making the soap and using it!
top image courtesy of http://etsy.com
Labels: barbershop, bath, bentonite clay, library, oatmeal, old fashioned shave, razor, saponification, shaving, shaving soap, sink, soap, thumb tacks